Enjoy nature and exclusive charme of MonChaletSestriere

Every glance on the warm and refined rooms allows you to discover a love for detail to feel a homely comfortable welcome, in a relaxed atmosphere among snowy peaks in winter and beautiful alpine flowers in summer.
Here is a new concept of tourism: a chalet and a 1st service class, to live in close contact with the mountain. A perfect place for your absolute well-being.
---
Founded as a farm for the production of honey, this chalet has been refurbished to offer a special welcome. Each architectural aspect has been designed and built with environmentally friendly materials with high energy savings. All the rooms have been furnished with the utmost attention to detail, with unique and original objects, the result of extensive research in the various antique markets of our Alps.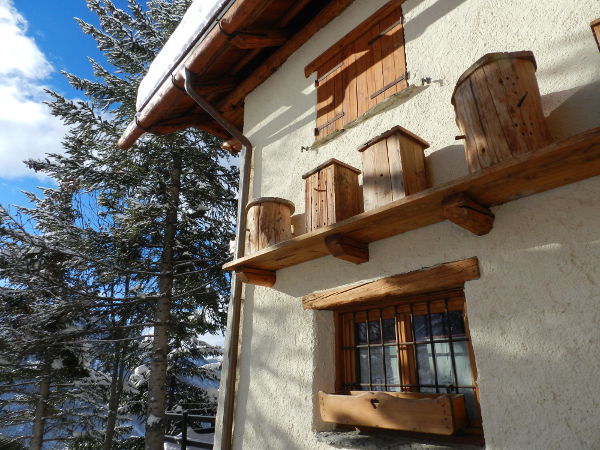 ---
MonChaletSestriere is a structure of about 550 square meters on three levels, in order to offer guests all the privacy they need.

Located 800 meters from Sestriere, home of the Winter Olympics in 2006, is two minutes from the ski slopes, where you will find 72 ski lifts in the Milky Way, 211 slopes for a total length of over 400 km placed on 7 ski resorts Italo-French.
MonChaletSestriere will be your reality for a memorable stay and a perfect holiday.